Tips for Teaching Children a Foreign Language
by Anna Sawa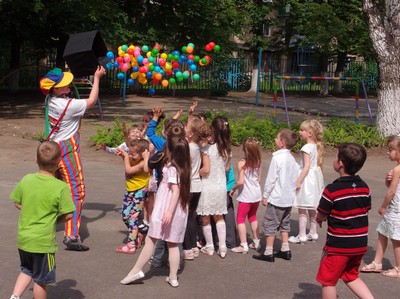 Planning a lesson you should follow several teaching tips:
Introduce classroom routines
Classroom routines let your students feel safe and confident during the language lessons. Besides, you will not lose time for additional explanations at every turn. Introduce several classroom routines - children will know what you expect from them. Use rhymes, chants and songs to say Hello and Goodbye, clean the classroom or change children's position.
Catch children's attention
Children learn faster when they are curious about the subject. Use pictures, posters, books, toys or any everyday items to catch your young students' attention. Be flexible and change or modify activities which are unattractive for your students.
Name what you show or do
A second language should be used to comment what you and your students do. Be sure that your gestures match to the spoken words. C
reate conditions to introduce the foreign language in natural way - use the foreign language to name objects in the classroom, set rules of the games, sing songs, tell stories.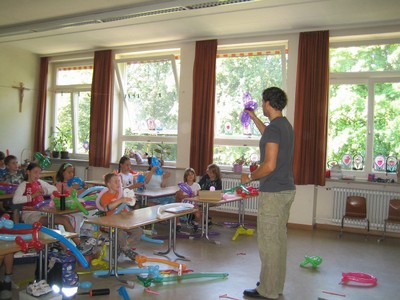 Plan short activities
Each activity should not be longer than 5-10 minutes because of children's short attention span. Include several kinesthetic activities during the lesson and monitor children's engagement. Remember to intersperse static and dynamic activities.
Be enthusiastic
Children will mirror teacher's engagement. Play with them with enthusiasm and do not afraid to act foolish. If you enjoy the game or the song your students will like it as well. Do not forget about setting the rules before each activity and monitor if children respect them.
Tell stories
Storytelling is a natural way for children to assimilate a language.
Use colorful pictures and large books. Involve students into telling the story – ask them to repeat or guess some words from the story, encourage them to do the actions from the story.
Sing and dance
Children gladly plug into singing and dancing. They remember easily whole expressions if they follow not only the words but also rhythm and motion. Including TPR activities you can avoid children's boredom and satisfy their need for movement.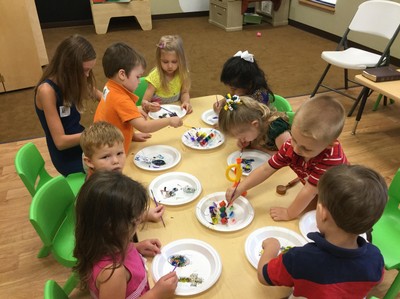 Create art and craft activities
Most children love to manipulate objects and create their own masterpieces. However the task cannot be too complicated and adjusted to children's motor skills. Demonstrating how to do the craft speak a second language. What is more choose crafts that can be used afterwards (cards, pictures, puppets, posters, etc.) to tell stories, act dialogues, play games or decorate the classroom.
All these teaching tips have a great influence on effectiveness and child-friendly teaching environment. Young learners who are involved in educational process learn faster and easier without additional effort.