5 Simple Steps You Need to Get the Best Tutor and Start Learning English Online
Teacher's Zone
Attending live English classes with an inspiring teacher is the perfect way to strengthen your listening, reading, writing and speaking skills. When asked, the majority of students say that their private academic English tutor motivates and supports them to achieve their learning objectives. Finding the right
private English tutor
for your unique learning needs is crucial.
With thousands of private academic tutors available out there for you to pick from, it has never been an easy task. Luckily, a few factors to consider are available to make sure you find the perfect private academic English tutor. Let's read on to find out more.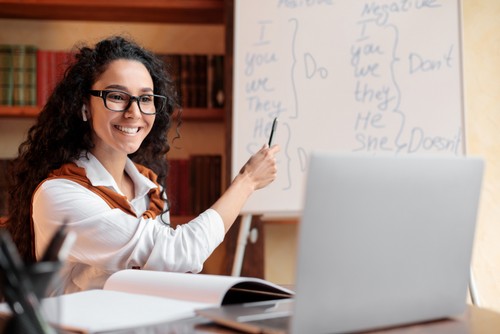 Check Academic English Tutor's Credentials and Experience
It's highly advisable to consider the credentials and experience of the private academic tutor in question before you can decide to hire them. Due to the setup of numerous academic English language learning platforms, it's challenging to find a teacher with the right background.
However, top-rated learning platforms make it easier to find private academic tutors with the right background, suitable credentials, and many years of experience. These platforms assess all of their tutors to make sure that the search process is easier and straightforward for all learners.
They usually have unique search filters that can help you find the right private academic English teacher. When looking for the right teacher, you simply need to tick the boxes of what you want to learn and what exams to take. A list of teachers with the right expertise will pop up. You'll need to quickly check each teacher's bio to find the perfect match for you.
Listen to the Academic Tutor's Accent and Dialect
With over 1.55 billion English speakers and approximately 4000 million native speakers globally, many dialects, accents, and ways of speaking English are available. Since you're more likely to adopt a teacher's way of speaking English and communicating after taking your classes, you need to determine the right dialect and accent.
To find an academic tutor with the right accent and dialect, you need to know why you're learning English. You'll need to look for teachers who are natives of the countries you want to learn their accent and dialect. You'll learn how they speak and take on their culture.
Sometimes, you'll just fall in love with a certain accent or dialect, let's say that of UK English. If a British accent sounds excellent and charming, a UK native academic tutor is the perfect option for you. Keep in mind that not all platforms will allow you to search for teachers with a specific accent or dialect.
Only top-rated ones will do. The best platforms usually have the state of birth search filter. Also, they have a worldwide global network of private academic teachers that offer unique accents and dialects.
Academic Tutor's Personality
Every English teacher on the best language teaching platform has a detailed bio. The bio outlines their interests, style, and employment history. Also, tutor introductory videos are available on tutor profile pages, together with honest ratings and student testimonials to provide you with insights into their personality and classes.
Also, you can find academic tutors on the platform and send them messages to find solutions to specific concerns and questions prior to booking trial lessons to see if they offer what you need.
Know the Time and Resources You Want to Invest in
It's also important to know the amount of time and money you want to invest in your English classes. If you dedicate many hours to learning English, you'll improve your skills faster. Also, it's important to keep in mind that distributed practice is effective compared to massed practice when it comes to learning and retention.
It's therefore better to have shorter English classes more often than longer ones but less frequently. Many top-rated English learning platforms allow learners to save some money down the line when they register for more classes.
Take an Academic English Trial Lesson Before You Fully Commit
A trial class is the perfect way to see if the teacher meets your unique needs. These trial lessons allow you to determine how effective the methodology of the academic teacher will be in helping you fulfill your needs and reach your goals. Try to be active during your trial class, and ask questions such as:
What educational materials and tools does the academic tutor use?

What do the tutor's class plans look like?

How can the tutor help you prepare for your English exams, interviews, or presentations?
Also, it's a great idea to learn about the teacher's hobbies and likes. Apart from helping you establish strong rapport, talking about the interests of your teacher is the perfect way to gauge how easy it'll be to practice your conversation skills in the next classes.
Keep in mind that not all
learning platforms
offer trial classes. While most of them aren't free, they've got a satisfaction guarantee. If the teacher doesn't meet your expectations, you can ask for a refund or tutor replacement.
What makes a perfect academic English teacher depends on your needs and requirements. Therefore, attending tailor-made lessons offered by a professional with the right experience and expertise is the perfect way to improve your English skills.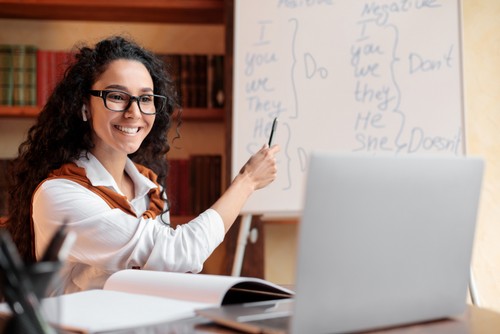 There are no reviews yet.