Teacher's Zone
Saint Patrick's Day is coming. It is a great oportunity to come forth with some Irish symbols and traditions.
Celebrating St. Patrick's Day (17
th
March) with your students you can choose some of these activities.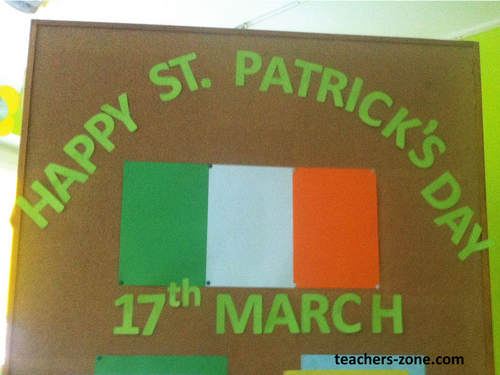 1. Legend of St. Patrick
That day you can tell the legend of saint patron of Ireland. You can watch the story with your EFL students, as well. I recommend this one:
2. Flag of Ireland
Draw a shape of Irish flag on the board and ask students to try to put green, white and orange sheets of paper in the right order. Then display the right answer and ask them to colour Irish flags.
As a titbit you can tell the students that inverted colours mean that it is the flag of Ivory Coast.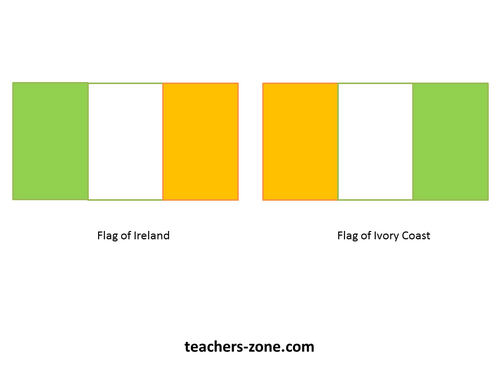 3. Symbols of Ireland
Print or draw the most common symbols of Ireland (a pot of gold, a shamrock, Leprechaun, a harp, a rainbow, and the Irish flag), name them and encourage your students to repeat the names. Then explain what they mean and ask children to make in pairs or on their own posters – a picture dictionary of Irish symbols.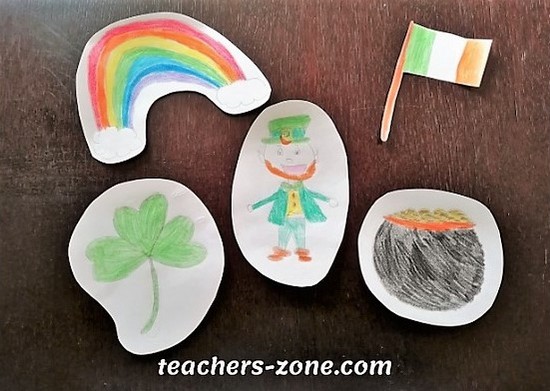 4. Colors of the Rainbow
Put stripes of paper in colours of the rainbow on the floor and ask your students to arrange them in the right order. Then learn them the song '
In the Rainbow'
to sing together. My students love this song!
5. At the End of the Rainbow
As a class or whole school project you can prepare a bulletin board. Ask your students to draw their hands on the sheets of papers in colours of a rainbow, sign them and write 'Happy St. Patrick's Day!' on each one. Collect them in the Leprehaun hat (to find how to make a Leprehaun hat click here) and then arrange them into the rainbow on the bulletin board. Children will have a great fun looking for their 'hands'.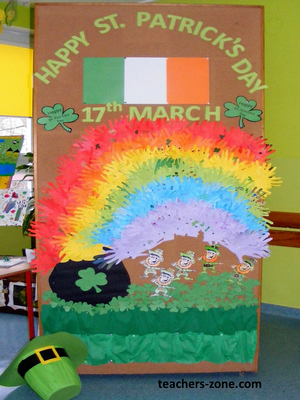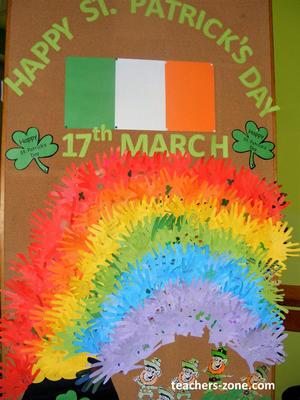 I would appreciate if you share these ideas with your teaching friends or leave a comment.
Happy St. Patrick's Day from the Teacher's Zone!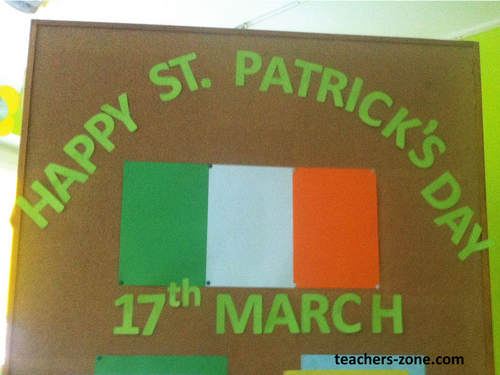 There are no reviews yet.