CAN YOU ...? - ice breaker activity
Teacher's Zone
I would like to present an involving activity to encourage students to get to know about their classmates' skills and abilities. It is a great way to practise vocabulary for free time activities and the modal verb 'can'. This task can be used to stimulate students to speak English in class as well as a simple ice breaker activity.
Age: 8-12
Language focus:
- sports and free time activities
- question: Can you …?,
- short answers: Yes, I can. / No, I can't.
- He/She can ..., but he/she can't ... .
Materials: a sheet of paper and a pencil for each student
Procedure:
1. Students draw a table, write down some free time activities and three names of their classmates.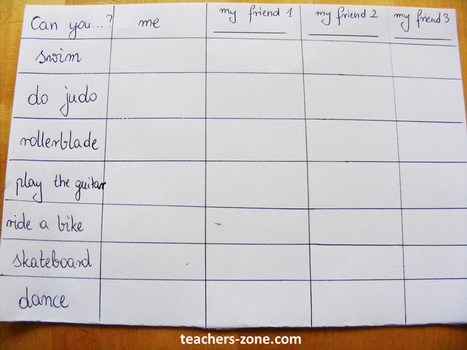 2. Then students tick or cross answers about themselves and walk around the classroom to ask their classmates about what they can do.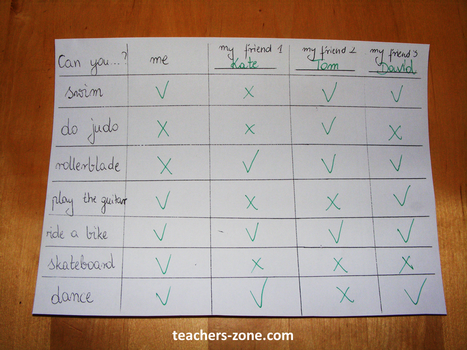 3. When students complete their charts they can tell about their classmates' abilities in front of the classroom.
4. Additionally, students can write a few sentences in their notebooks, for example:
I can ..., but I can't ... . Kate can ... and ..., but she can't ... . Tom can ..., but he can't ... .
, etc.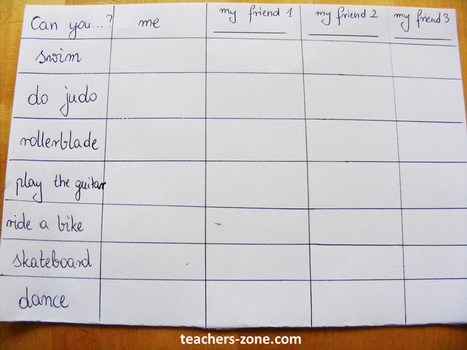 There are no reviews yet.