Dragon for St. George's Day
Teacher's Zone
Celebrating St. George's Day with your ESL students on 23rd April
you can try this dragon craft activity. It is also a great opportunity to talk about British history and teach the language.
Time:
at least 60-90 minutes
- structures: I am ..., I have got ..., I can ...
Materials:
Legend of St.George and the Dragon; s
heets of paper (one for each group of students), crayons, markers, scissors and any materials to make a poster; worksheets to practise key vocabulary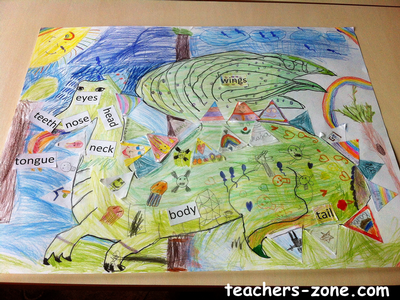 Procedure:
1. As an introduction tell the Legend of George and the Dragon. You can also watch the story of St. George. I recommend
George and the Dragon story
from British Council website.
2. Then, divide your students into groups of five and ask them to draw a dragon, decorate it and label the body parts.
To do the task more challenging your students can make speech bubbles with short sentences like in the example: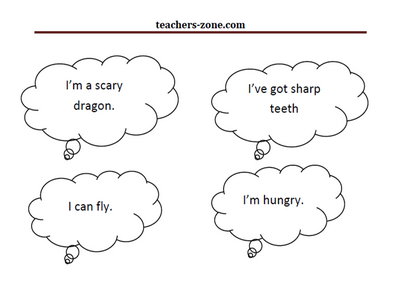 3. When the posters of dragons are ready put them up in the classroom.
4. Copy and distribute the worksheet to practise key words from St. George's legend.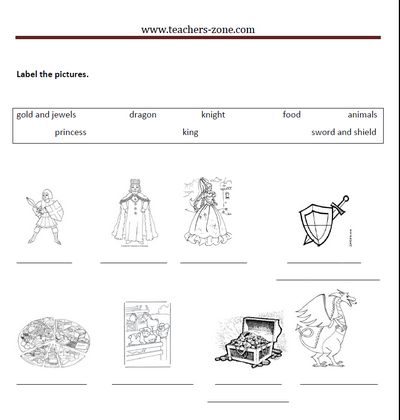 Enjoy St. George's Day ideas from the Teacher's Zone website. Leave a comment and share if you find them useful:)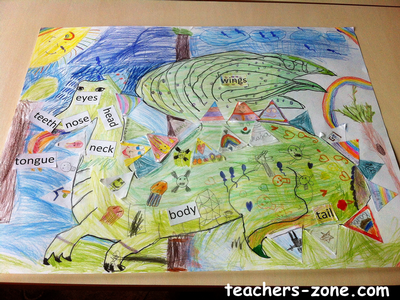 There are no reviews yet.