CLIL lesson plan to teach students that breakfast is the most important meal during the day. Your students will have an oportunity to practise food vocabulary as well.
Age: 8-12

Language focus:
- vocabulary: food for breakfast
- structures: What do you usually have for breakfast? I usually have ... / For my healthy breakfast I would like to have ...
Time: 45 minutes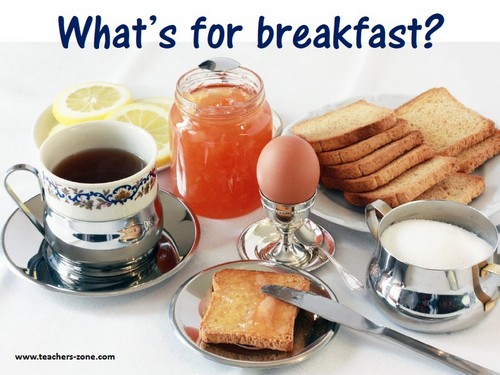 Procedure:
1. The lesson is started with a small talk about breakfast as the most important meal of a day. Ask if and what your students have for braekfast.
2. Then introduce or revise some food vocabulary with flashcards. Click
here
to download free flashcards.
3. After that ask your students to prepare their healthy breakfast - draw pictures and label them or write short descriptions. Click
here
to download the printable worksheet.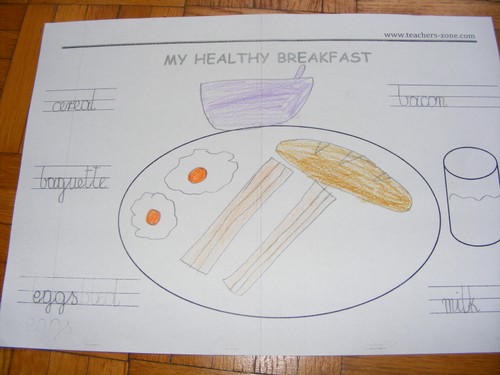 4. Ask your students to share their ideas on healthy breakfast in pairs.