Eat a Rainbow CLIL Lesson Plan
Teacher's Zone
The goal of the lesson is to teach children that they should eat fruit and vegetables in five different colours every day.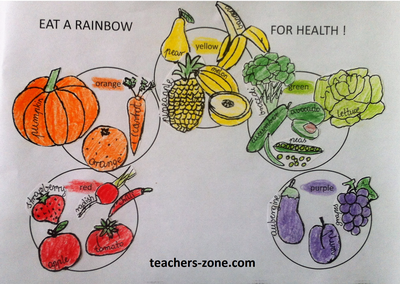 Age: 6-10
Time: 45-60 minutes
Language focus:
- vocabulary: fruit and vegetables, colours
- structures: What colour are ...? / They are ...
Materials: pictures of fruit and vegetables, sheets of paper in five colours (red, orange, yellow, green, purple), worksheets for each student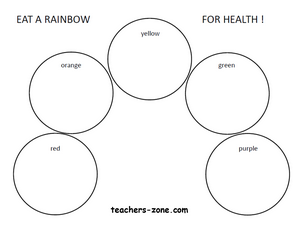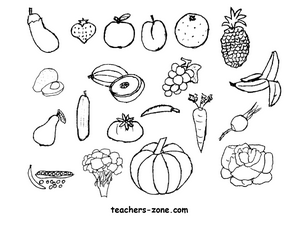 Procedure:
1. Stick five colors of paper to the board.
2. Show different fruit and vegetables, name them and ask your students to say their colours.
3. Then stick them to the righ sheet of paper.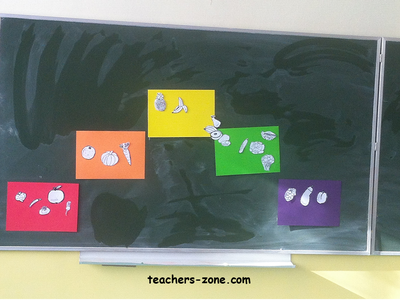 4. When all pictures are on the board ask your students to prepare their own projects 'Eat a rainbow for health'.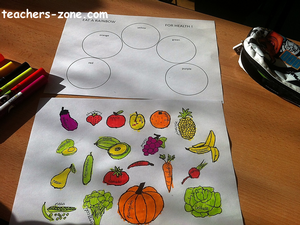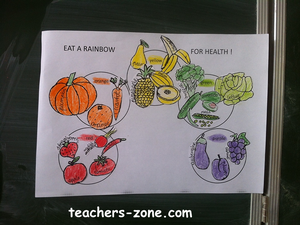 Enjoy teaching with Teacher's Zone materials. Leave a comment and share if you find them useful :)