Teacher's Zone
Making a minibook is an interesting way to teach five human senses and revise names of the body parts. This craft activity encourage young students to read and give an oportunity to use their creativity.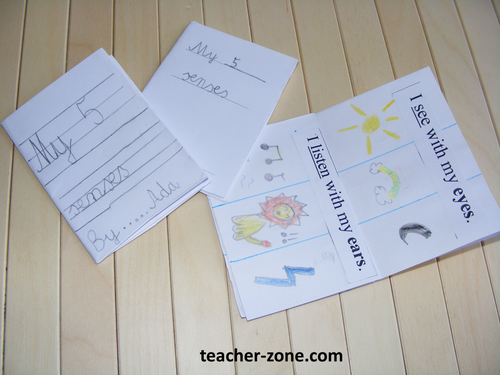 -
lexical items: body parts, five human senses
-
structure: I can ... with my ...
Materials:
a sheet of A4 paper (one for each child), crayons, a pencil, scissors, pieces with sentenses to read and paste into the minibook.
1.
Demonstrate
how to make a miniboook step by step: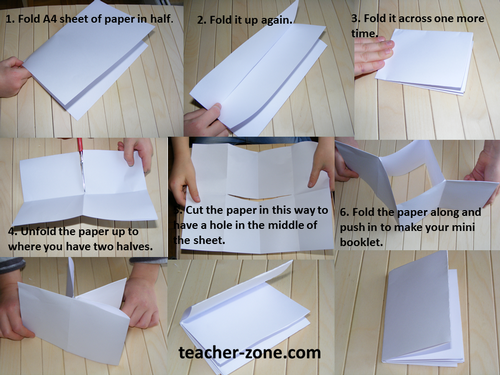 2. Ask your students to make a front page - write a title 'My five senses'.
3. Then pass sentences to read and paste on the pages of the minibook. You can use this printable worksheet: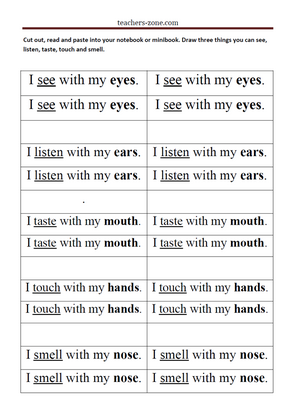 4. Now it is time to complete the minibooks with some pictures. Students draw on each page what they can see, hear, smell, taste or touch.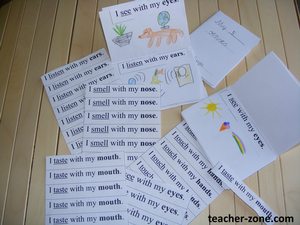 5. Give your students some time to talk and share their ideas.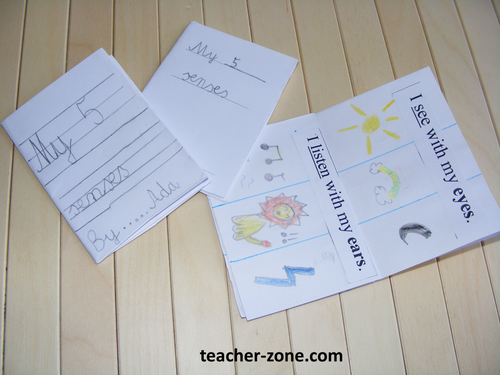 There are no reviews yet.