Mr Crocodile, can we cross the river? – Game for ESL Young Learners
Teacher's Zone
Mr Crocodile, can we cross the river? is one of the games that my students very often ask me to play. This traditional English game is engaging and perfectly suited to ESL young learners. You can play it with small or big groups, indoors or outside. You do not need any materials, but if you want to make it a little bit more attractive you can bring some gadgets.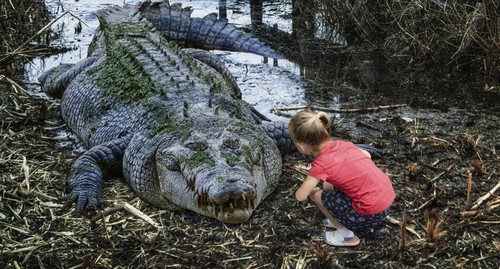 Age: 4-10
Language focus:
- conditions: If you have got… / you are wearing… / you are…
Materials: none; optionally (especially playing with the little ones):
- a toy crocodile or a headband with a crocodile
- flashcards (colours, clothes, body parts)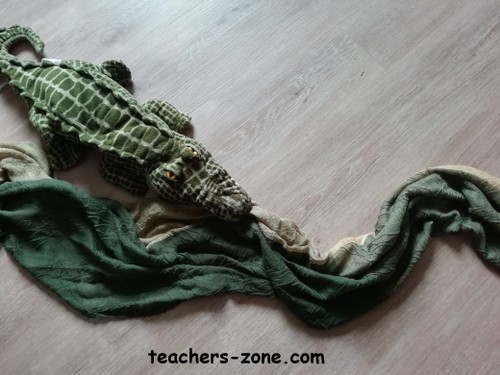 Procedure:
1. Put the scarf on the floor in the middle of the classroom. It pretends a river.
2. Students sit or stand on one side of the scarf/ the river bank.
3. The teacher pretends to be a crocodile and goes along the scarf/river while children ask chorally: Please Mr Crocodile, can we cross the river?
4. Then the teacher answers making a conditio. For example: Yes, you can, but only if you have something blue / you are wearing jeans / you have long hair, etc. If it is necessary, you can show pictures to help your students to understand Mr Crocodile's conditio.
5. Children who meet the condition are safe to cross the river freely. They move to the other side of the classroom above the scarf on the floor.
6. After that rest of the group crosses the river trying to avoid getting caught by the crocodile.
7. Whoever is caught becomes the new Mr Crocodile.
8. Continue the game with the new Mr Crocodile helping students to ask questions and make conditions (the younger the students, the more suport they need)
Playing this game ESL young learners can use the language naturally in combination with physical activity. You can play not only in the classroom but also outside. Wherever we play Mr Crocodile, can we cross the river? we always have fun together learning English.
What are favourite games of your students?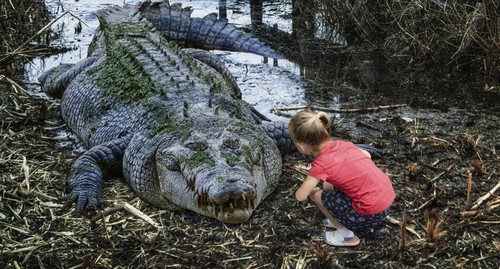 There are no reviews yet.