TEACHER RESOURCES FOR WEATHER VOCABULARY
Teacher's Zone
On the Teacher's Zone website you can find new teaching resources for weather vocabulary. There are flashcards, worksheets and posters to practise different types of the weather. All materials for ESL kids you can download for free for teaching purposes.
You can use these posters to consolidate knowledge of weather vocabulary. You can print and attach it to the class bulletin board and use it to ask the question about the weather as a class routine.
Click the image below to download a weather poster.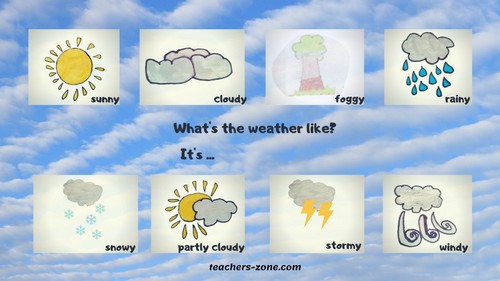 Here are four sets of weather flashcards. You can choose just weather images or pictures with labels and phonetic transcription.
Click the image below to d
ownload free flashcards and teach ESL kids how to ask and answer about weather.
Introduction of new vocabulary should be followed by lots of practise. Try these printable worksheets for weather vocabulary which are related to the flashcards.
Click the image below to download weather worksheets.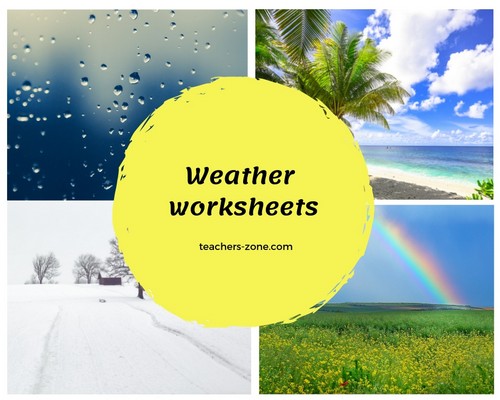 Enjoy new weather teaching resources from the Teacher's Zone website! Leave a comment if you find them useful.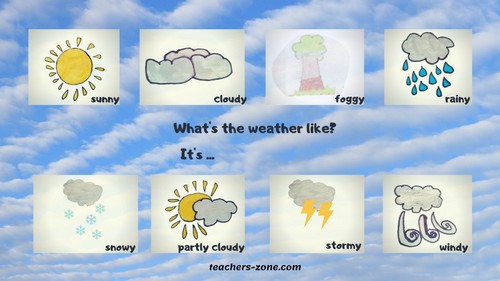 2019-04-09 22:58:24
Thank you so much for your generous gesture
2019-04-23 21:08:37
Thank you for sharing. I will use this resources soon.