Months of the Year resources for teachers
Teacher's Zone
Are you looking for ideas to teach months of the year vocabulary? You are welcome to try teaching resources on the topic which are available on the Teacher's Zone website.
There is a set of months flashcards. You can print them or display on the screen to introduce new vocabulary.
Instead of flashcards you can use months of the year word cards. Present months word cards one by one to introduce new vocabulary. Then give sets of months word cards to your students and ask them to put the cards in the right order. After that students can also play What is missing game in pairs or small groups. One student hides a word card then says months of the year omitting the hidden name. The other student try to guess what month is missing.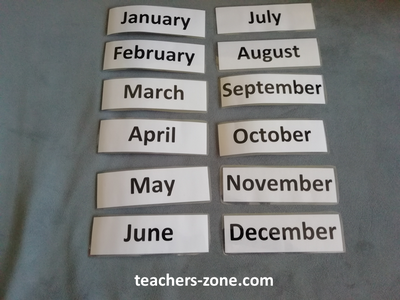 If you would like to practise the months vocabulary with your students, use these worksheets. These teaching resources include tasks to practise reading, ordering and spelling months of the year names as well as matching them to the seasons.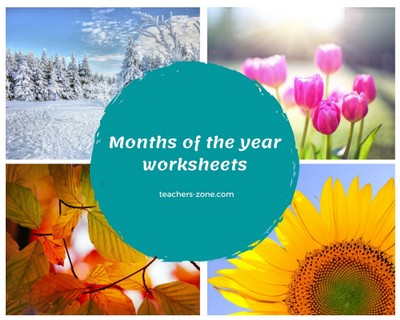 You can use this poster to consolidate knowledge of months of the year vocabulary - print and attach it to the class bulletin board. Repeat the vocabulary at the beginning of each lesson or as a filler activity.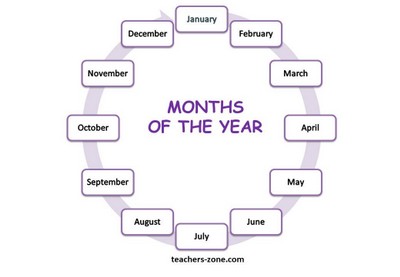 Class birthday chart is a great activity to practise months of the year vocabulary. It is an opportunity to get to know more about students' classmates too.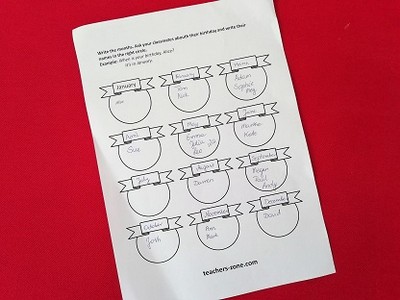 Enjoy the months of the year resources from the Teacher's Zone website! Leave a comment if you find our teaching materials useful😊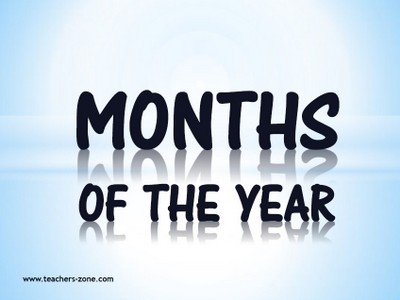 There are no reviews yet.